Teambaas Toto Wolff heeft boos gereageerd op 'onzinverhalen' omtrent de contractonderhandelingen met kopman Lewis Hamilton.
Alle dingen over de onderhandelingen of het nu de hoge salariseis van Lewis betrof, of dat wij maar de helft zouden willen betalen. Het is allemaal verzonnen. zo vertelde de teambaas tegenover Motorsport.com.
Het Britse The Daily Mail beweert namelijk dat Hamilton maar liefst 40 miljoen pond per seizoen zou eisen.
De krant beroept zich op een insider uit de kring van de zesvoudig wereldkampioen. Hamilton zelf reageerde eerder al via Instagram op deze bewering.
Volgens de regerend kampioen is hier niets van waar en zijn de gesprekken over het salaris nog niet eens begonnen.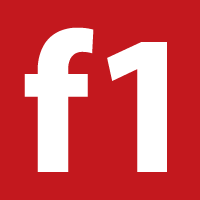 Alles weten over Formule 1 in 2022?
Hier, op GP Pits brengt Formule 1 nieuws eneen F1 Magazine F1-seizone 2021 lees je alles over de races, voorbeschouwingen, nabeschouwingen en het brekende nieuws.
Op ons gratis forum lees je alles over formule 1 en nog veel meer. Meld je gratis aan en neem deel aan discussies over de mooiste sport van de wereld!