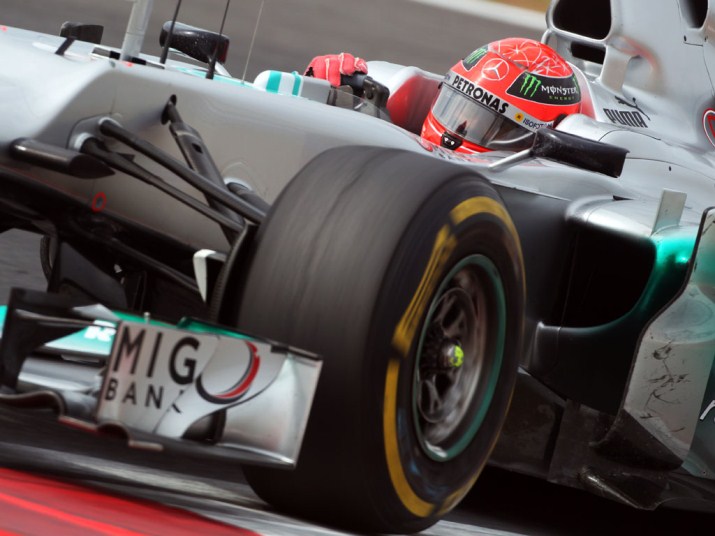 Michael Schumacher stopt na dit seizoen met het racen in de Formule 1. De Duitse krant der Tagesspiegel vroeg Schumi wat hij gaat doen als hij gestopt is.
Over de vraag of Schumacher een toekomst als teambaas ambieert is de Duitser duidelijk. Ik word zeker geen teambaas. Dat is geen optie voor mij, aldus Schumacher. De 43-jarige Schumacher gaf eerder al aan dat hij niet wil uitkomen in de DTM of Le Mans series, dus wat gaat hij dan wel doen?
Schumacher gaat weer terug naar het begin. Hij gaat karten. Ik ga waarschijnlijk wat aan go-kart racing doen. Gewoon voor de lol, that's it, vertelt de zevenvoudig wereldkampioen. Daarnaast zal de oud Ferrari coureur samen met zijn vrouw Corinna meedoen aan enkele Western paardenwedstrijden. Mijn vrouw heeft al een paard voor mij uitgekozen, lacht der Michael.
Volgende maand reist Michael Schumacher naar Frankfurt waar hij gekroond wordt door zijn vaderland als 'Legende in de Duitse sportwereld'. Dat is een eer, zonder twijfel. Ook leuk om mee te maken, vindt de recordkampioen.