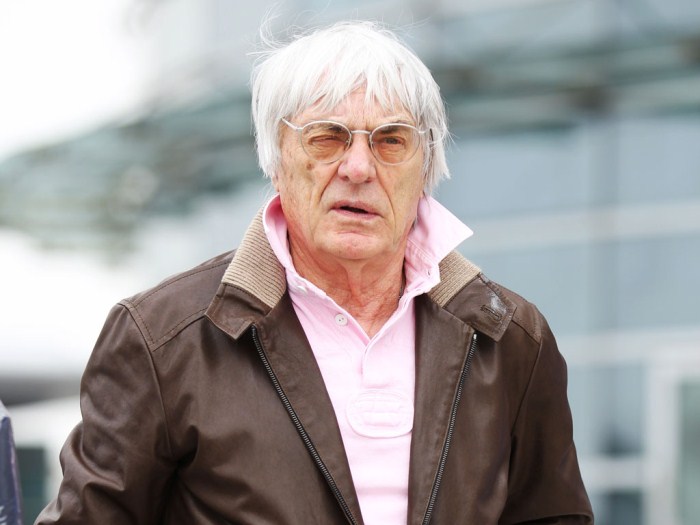 We zijn een wereldkampioenschap. We zullen waarschijnlijk nog twee of drie races in Europa kwijtraken omdat we min of meer verder moeten gaan.
Ecclestone deed zijn uitspraken in gesprek met Sky Sports. FOM-baas Bernie Ecclestone, die op de zondag van de Indiase Grand Prix zijn 82ste verjaardag zal vieren, is niet van plan het tij op dat vlak te keren.
McLaren-teambaas Martin Whitmarsh vreest dat Ecclestone een punt heeft. Nu we twintig races hebben is het een zware dobber voor de teams als de meeste races buiten Europa zijn. Ik denk dat het Bernie's taak is om de sport te promoten en te blijven ontwikkelen. Ik hoop dat we op hetzelfde aandeel aan Europese races blijven zitten, maar dat is ook omdat ik naar alle races toe moet! Maar eerlijk gezegd moet Bernie op zoek gaan naar deals en ze sluiten waar hij kan.
En Bernie zal die deals nog lang willen afsluiten. Naar aanleiding van zijn verjaardag, werd aan de grote kleine baas van de Formule 1 voor de zoveelste keer gevraagd hoelang hij nog doorgaat met zijn werk. Uiteindelijk zal ik er op de een of andere manier niet meer zijn. Maar zolang ik het idee heb dat ik het goed kan doen en de aandeelhouders zijn het er mee eens zal ik aanblijven. Als ik dat niet meer kan laat ik het ze ruim op tijd weten., zei Ecclestone.
Dat gezegd hebbende is het wel raar, dat er bij al die overzeese Grand Prix, er zoveel mogelijk rekening wordt gehouden met de Europese kijkers. Waarom? Omdat de meeste F1-fans uit Europa komen, misschien?