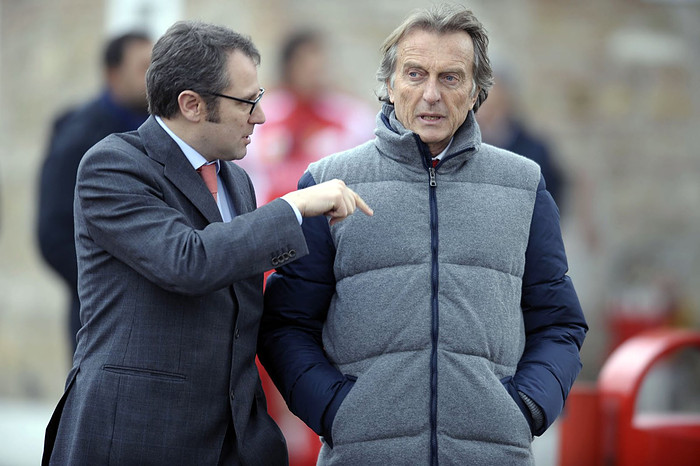 Ferrari-president Luca di Montezemolo dreigde eerder met terugtrekking uit de Formule 1, toch wilde hij zijn visie voor de toekomst van de Formule 1 met de media delen. De Italiaan stipt de nodige punten aan waarop de koningsklasse van de autosport volgens hem verandering/verbetering behoeft.
De belangrijkste 'verbetering' vond de CEO van Ferrari, het inkorten van race's. En wel hierom: Voor jonge mensen is een race van anderhalf uur wellicht te lang. Misschien heb ik het mis, maar we kunnen er wel naar kijken om de show te verbeteren. Anderhalf uur is voor de jeugd mogelijk te lang, waarom doen we bijvoorbeeld niet twee starts, twee korte races?
Je kan misschien meer ruimte creëren voor technologisch onderzoek naar systemen die ook voor productie-auto's handig kunnen zijn. Leg mij nou eens uit waarom we zoveel geld uitgeven voor 24 uur in de windtunnel om een vleugeltje of een flapje hier of daar. Voor het publiek is het niets, voor de televisie is het niets, voor mij als autofabrikant is het niets.
Aldus Luca di Montezemolo. Echter menen wij dat iemand anders al eerder opperde om een Grand Prix in twee race's te knippen. Zijn naam? Flavio Briatore! Frappant genoeg was het juist Luca die het proefballonnetje van Flavio overhoop schoot!
En koketteert Di Montezemolo dus met een idee van een ander. Een gevalletje boterberg op zijn hoofd? Wat vinden jullie? Moet de race worden ingekort? Of is het goed zoals het nu is?
Meld je gratis aan en doe mee met de discussie op ons forum!