Hij mag dan de Grote Prijs van Monaco niet gewonnen hebben, of zelfs nog geen enkele overwinning dit seizoen, maar de wereldkampioen gelooft in de overwinning komend weekend, in zijn thuisrace op de Nurburgring.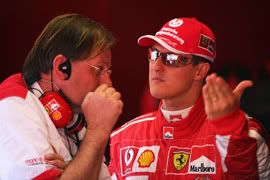 "Wat mij bijblijft van Monaco is dat we competitief waren in de race. En dat is het belangrijkst voor mij.  "
De lang verwachte overwinning blijft uit, maar met de steun van zijn thuispubliek hoopt Schumacher komend weekend te kunnen toeslaan. Bovendien hoopt hij dat die eerste overwinning een kentering zal betekenen, en dat hij vanaf dan elke race een hartig woordje aan de top kan meepraten.
"Ik ga voluit voor de winst. Opgeven zit nu eenmaal niet in mij. Het seizoen is nog lang, en pas op het einde van de rit wordt de rekening gemaakt."
De enige hindernis die moet genomen worden is het probleem in de kwalificatie, maar of dit zomaar opgelost kan worden is natuurlijk een andere vraag.
"Onze achilleshiel is de kwalificatie, dat bleek duidelijk in Monaco. Komend weekend zal dit van minder bepalend effect zijn, en dan hebben we een realistische kans op de overwinning denk ik.
Het komt er voor ons op aan een goede strategie te bedenken, tot we in de kwalificatie meekunnen met de andere teams."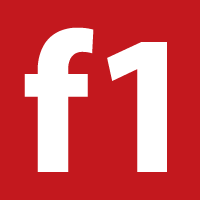 Alles weten over Formule 1 in 2022?
Hier, op GP Pits brengt Formule 1 nieuws eneen F1 Magazine F1-seizone 2021 lees je alles over de races, voorbeschouwingen, nabeschouwingen en het brekende nieuws.
Op ons gratis forum lees je alles over formule 1 en nog veel meer. Meld je gratis aan en neem deel aan discussies over de mooiste sport van de wereld!