Nico Rosberg lijkt zeker van een stoeltje bij het team van Williams in 2006. Of het een baantje als testcoureur of als Grand Prix coureur wordt zal in de komende twee weken bekend gemaakt worden.
"Begin deze week zei Frank Williams tegen me dat ik een van de drie coureurs ben voor 2006. Ik ben er dus al zeker van dat ik testcoureur wordt, maar misschien mag ik zelfs plaatsnemen in het race team. Dat wordt binnenkort bekend gemaakt. Of ik er klaar voor ben? Zeker, ik ben er 110% klaar voor!"
In zijn contract staat wel een clausule dat hij, mocht hij geen races rijden, mag vertrekken naar een ander team om daar wel aan de races deel te nemen.
Een Rosberg in een Williams, dat hebben we natuurlijk eerder gezien. Zijn vader, Keijo, werd in 1982 wereldkampioen voor ditzelfde team. Inderdaad, ook Keijo reed op dat moment met een Cosworth motor.
Nico Rosberg, rijdend met een Duitse licentie, testte al verscheidene malen voor het team van Frank Williams. Hij was daarbij de jongste coureur ooit die in een Formule 1 wagen mocht plaatsnemen. Nico, nu 20 jaar, won dit jaar de GP2 Series door de Fin Heiki Kovalainen te verslaan.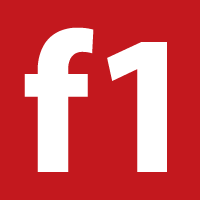 Alles weten over Formule 1 in 2022?
Hier, op GP Pits brengt Formule 1 nieuws eneen F1 Magazine F1-seizone 2021 lees je alles over de races, voorbeschouwingen, nabeschouwingen en het brekende nieuws.
Op ons gratis forum lees je alles over formule 1 en nog veel meer. Meld je gratis aan en neem deel aan discussies over de mooiste sport van de wereld!