For the next GPs, @PierreGASLY will be driving for us, standing in for Daniil Kvyat, alongside Carlos Sainz.
More ➡️ https://t.co/5oEuHn1qb1 pic.twitter.com/1CHBGOApQa

— Toro Rosso (@ToroRossoSpy) September 26, 2017
Pierre Gasly zal in Maleisië zijn Formule 1 debuut maken bij Toro Rosso. Hij zal de komende Grand Prix weekenden Daniil Kvyat vervangen.
De GP2 kampioen van 2016 die dit jaar in Japan in de Superleague Formula rijdt zal met startnummer 10 aan de start verschijnen. Het team heeft laten weten dat hij de komende races Kvyat zal vervangen, maar de Rus blijft wel lid van de Red Bull familie.
Het is nog niet bekend hoeveel races Pierre Gasly voor Toro Rosso uitkomt. Wel heeft het team laten weten dat Carlos Sainz zijn teamgenoot zal zijn. Dat neemt meteen de geruchten weg dat hij Jolyon Palmer in Maleisië al zou vervangen bij Renault.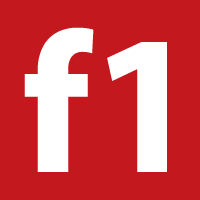 Alles weten over Formule 1 in 2022?
Hier, op GP Pits brengt Formule 1 nieuws eneen F1 Magazine F1-seizone 2021 lees je alles over de races, voorbeschouwingen, nabeschouwingen en het brekende nieuws.
Op ons gratis forum lees je alles over formule 1 en nog veel meer. Meld je gratis aan en neem deel aan discussies over de mooiste sport van de wereld!