Als een regel zegt dat je voor het rode licht moet wachten dan moet je er ook blijven wachten. Zo denkt Jean Todt over de diskwalificatie van Felipe Massa afgelopen zondag. Ferrari aanvaardt dan ook zonder meer de straf die de Braziliaan opliep.
Het doet er niet toe of hij nu het stoplicht zag of niet, het staat in de regels. Als er een procedure is waarbij je zegt: 'Opgelet, het licht staat op rood', dan moet je het niet zien. We hebben dat niet tegen hem gezegd en [Felipe] heeft niet opgelet.
De nieuwe safety car procedure heeft afgelopen zonder voor enkele slachtoffers gezorgd. Fernando Alonso en Nico Rosberg kregen een Stop and Go, Felipe Massa en Giancarlo Fisichella een zwarte vlag. Het duurde dan ook niet lang vooraleer er stemmen opkwamen om de procedure te veranderen.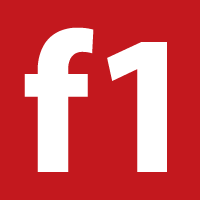 Alles weten over Formule 1 in 2022?
Hier, op GP Pits brengt Formule 1 nieuws eneen F1 Magazine F1-seizone 2021 lees je alles over de races, voorbeschouwingen, nabeschouwingen en het brekende nieuws.
Op ons gratis forum lees je alles over formule 1 en nog veel meer. Meld je gratis aan en neem deel aan discussies over de mooiste sport van de wereld!