Het wereldwijd gewaardeerde boek "The mechanic" verschijnt volgende maand in het Nederlands. In boek "de monteur" neemt ex McLaren monteur Marc Priestley de lezer mee achter de schermen van de Formule 1.
Priestley was jarenlang monteur bij McLaren en werkte daar onder andere met Lewis Hamilton en Fernando Alonso. Het boek wordt als volgt omschreven:
In de pitstraat van de Formule 1 ligt de druk altijd ongekend hoog. De aandacht gaat daarbij vaak uit naar de coureurs, maar zonder de technische kennis, vastberadenheid en stressbestendigheid van de monteurs zouden coureurs nooit het podium halen. Dit zijn de mensen die een wereldkampioen maken of breken: elke fout kan cruciaal puntenverlies opleveren. Dat betekent niet dat de monteurs alleen fulltime hardwerkende mecaniciens zijn die dag in, dag uit niets anders doen dan aan de auto sleutelen, in windtunnels staan en big data verwerken. Ze weten zich ook buiten het werk uitstekend te vermaken. Of het nou feestjes zijn op luxe jachten in Monaco, of wilde fotomomenten in een stuntvliegtuig: ook naast de baan leven ze in een wereld vol adrenaline.
Op 5 maart is het boek te koop. Het boek is alvast hier te bestellen:https://www.bol.com/nl/p/de-monteur/9200000102248490/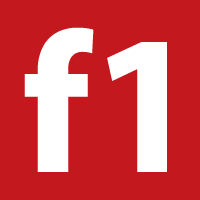 Hier, op GP Pits brengt Formule 1 nieuws eneen F1 Magazine F1-seizone 2021 lees je alles over de races, voorbeschouwingen, nabeschouwingen en het brekende nieuws.
Op ons gratis forum lees je alles over formule 1 en nog veel meer. Meld je gratis aan en neem deel aan discussies over de mooiste sport van de wereld!