Morgen komt de Wereld Motorsport Raad bij elkaar om de farce van de voorbije GP te bespreken, en volgens Max Mosley zouden er wel eens enkele teams geschorst kunnen worden. Mosley wil "niet uitsluiten dat er een schorsing of twee inzit", al relativeert hij dat vrij snel.
"Maar zelfs al wil ik een schorsing, daarom willen de andere 20 leden dat nog niet. Ik houd er niet van om zo behandeld te worden."
De teams – lees Paul Stoddart – hebben al laten weten dat ze niet zullen deelnemen aan de GP van Frankrijk als er schorsingen of grote punten/geldstraffen volgen. Verder moet Mosley volgens Stoddart maar eens denken aan opstappen.
Diezelfde Stoddart krijgt van Mosley een pak op de broek. De teambaas van Minardi liet gisteren weten dat "de teams" het spel wel eens zeer hard zouden kunnen spelen.
"Stoddart is een zielig geval. Hij is duidelijk vergeten zijn medicatie te nemen."
"Wat gaan ze doen? Als ze staken dan maken ze enkel zichzelf verder kapot. Ik ben niet bezorgd."
"Als je verantwoordelijk bent, dan mag je nooit een probleem de rug toekeren. Zelfs al heb je er zelf niet voor gezorgd."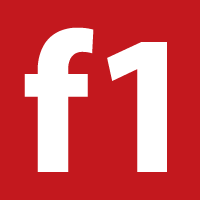 Alles weten over Formule 1 in 2022?
Hier, op GP Pits brengt Formule 1 nieuws eneen F1 Magazine F1-seizone 2021 lees je alles over de races, voorbeschouwingen, nabeschouwingen en het brekende nieuws.
Op ons gratis forum lees je alles over formule 1 en nog veel meer. Meld je gratis aan en neem deel aan discussies over de mooiste sport van de wereld!