Jenson Button is zijn contract van 20 miljoen dollar per jaar niet waard", laat technisch directeur bij Williams Sam Michael zich ontvallen in News of the world. " 20 of 25 miljoen dollar aan salaris moet je spenderen aan een toprijder, zoals Kimi Raikkonen, Fernando Alonso en Michael Schumacher. Als je die niet kan hebben, is het beter je eigen talent naar voor te schuiven."
Vanwaar die ingeving? Tijdens de zomer had Williams twee keuzes: Button aan zijn contract houden, of hem bij BAR laten blijven en er de kassa mee vullen. Williams verliest namelijk BMW als leverancier en sponsor, en ook hoofdsponsor HP houdt het voor gezien.
De vervanger voor Button is Nico Rosberg. " Hij is veel beter voorbereid op de Formule 1 dan Button was in 2000. Rosberg heeft al op veel F1 circuits races gewonnen."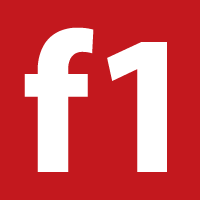 Alles weten over Formule 1 in 2022?
Hier, op GP Pits brengt Formule 1 nieuws eneen F1 Magazine F1-seizone 2021 lees je alles over de races, voorbeschouwingen, nabeschouwingen en het brekende nieuws.
Op ons gratis forum lees je alles over formule 1 en nog veel meer. Meld je gratis aan en neem deel aan discussies over de mooiste sport van de wereld!