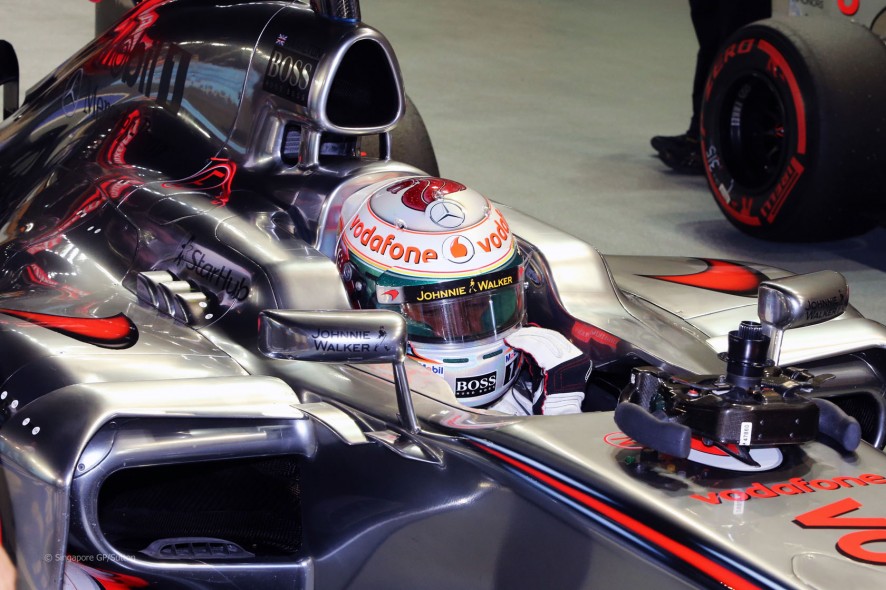 McLaren zou Lewis Hamilton een nieuw, licht verbeterde, contract hebben aangeboden van vijftien miljoen euro per jaar, aangevuld met bonussen voor de behaalde prestaties. Hij zou dan wel genoegen moeten nemen met minder mogelijkheden tot het sluiten van persoonlijke sponsordeals dan bij Mercedes. Dit is nog altijd veel minder dan wat de wereldkampioen van 2008 momenteel schijnt te verdienen.
De Britse krant The Guardian denkt dat Hamilton binnen een week besluit of hij akkoord gaat met het nieuwe contractvoorstel van McLaren. Anders ligt er een lucratiever voorstel klaar van Mercedes. Volgens bronnen binnen McLaren gaat Hamilton daar echter niet aanzienlijk meer verdienen. Zijn jaarlijkse salaris zal daar iets hoger zijn dan bij McLaren, maar ligt wel lager dan de 25 miljoen euro die eerder in het silly season werd genoemd. Hamilton kan bij de Duitse autofabrikant wel meer geld verdienen met zijn portretrecht.
The Guardian meent dat meerdere mensen binnen McLaren er al van waren overtuigd dat Hamilton zou verkassen naar Mercedes. De plotselinge hattrick in Hongarije, België en Italië zou daar echter verandering in hebben gebracht.
Het is nu aan Hamilton en zijn management moeten de afweging maken of de grotere sponsorvrijheid opweegt tegen de kleinere kans op goede resultaten en de daarbij horende bonussen.