Drie banken bezitten 75% van de Formule 1, de andere 25% is eigendom van Bernie Ecclestone.
Ecclestone heeft laten verstaan dat de drie banken, JP Morgan, Lehman Brothers and Bayerische Landesbank, zich uit de sport willen terugtrekken, liever vandaag dan morgen.
Maar Ecclestone en de FIA zijn niet van gisteren, er zit namelijk een addertje onder het gras, eerder een adder.
De banken kunnen hun aandeel verkopen, maar de FIA heeft het zeggenschap over de verkoop, zij kunnen namelijk bepalen aan wie de banken mogen of niet mogen verkopen.
Volgens Bernie kan het nog jaren duren voor men een ideale oplossing heeft gevonden.
De reden waarom de banken uit de F1 willen stappen is nog niet bekend.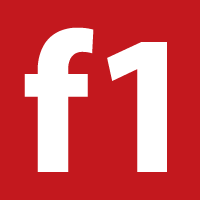 Alles weten over Formule 1 in 2022?
Hier, op GP Pits brengt Formule 1 nieuws eneen F1 Magazine F1-seizone 2021 lees je alles over de races, voorbeschouwingen, nabeschouwingen en het brekende nieuws.
Op ons gratis forum lees je alles over formule 1 en nog veel meer. Meld je gratis aan en neem deel aan discussies over de mooiste sport van de wereld!