Sebastian Vettel heeft de Grand Prix van Canada op zijn naam geschreven. Vettel bleef Valterri Bottas en Max Verstappen voor.
Canada staat er bekend om dat de races meestal spectaculair zijn. Dat was dit jaar zeer zeker niet het geval.Na de start veranderde er weinig, Verstappen kwam heel even naast Bottas maar de Fin kon zijn positie behouden. Alleen Ricciardo kon Raikkonen voorbij steken.
Daarna was het Lance Stroll die met Brendon Hartley de muur in ging met een safety car als gevolg.
Stoffel Vandoorne moest een extra pitstop maken omdat hij over de brokstukken was heen gereden. McLaren was niet goed voorbereid waardoor de Belg achteraan moest sluiten.
Na de safety bouwde Vettel zijn voorsprong langzaam uit. Vettel reed de ene na de andere snelste ronde en reed de wedstrijd vervolgens controlerend uit. Geen enkel moment kon Bottas in de buurt komen.
Verstappen, Ricciardo, en Hamilton volgden. Hamilton kon Ricciardo volgen, kwam zelfs in de DRS-zonde, maar kon de aanval niet inzetten. Daar achter was het Raikkonen. De grote teams, Ferrari, Mercedes, en Red Bull zette de rest van het veld op een ronde.
In de 52e ronde was het Alonso die uit viel met problemen. Dit maakte het drama weekend voor McLaren compleet. Met een veertiende en vijftiende tijd in de kwalificatie en een puntloos weekend is het topteam van weleer in verval.
Vettel wint uiteindelijk en pakt de WK-leiding over van Hamilton die op 1 WK-punt volgt. Max Verstappen rijdt een sterkte race en wordt derde. Beide Renaults van Hulkenberg en Sainz waren 'best of the rest' en ook Charles Leclerc scoorde opnieuw een punt voor Sauber met een tiende plaats.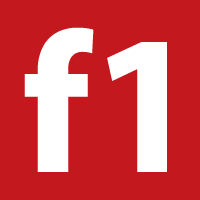 Alles weten over Formule 1 in 2022?
Hier, op GP Pits brengt Formule 1 nieuws eneen F1 Magazine F1-seizone 2021 lees je alles over de races, voorbeschouwingen, nabeschouwingen en het brekende nieuws.
Op ons gratis forum lees je alles over formule 1 en nog veel meer. Meld je gratis aan en neem deel aan discussies over de mooiste sport van de wereld!