Sean Gelael to drive FP1 for our team in Singapore, Malaysia, USA and Mexico 🙌

Read more ➡️ https://t.co/swLGGPjWkc pic.twitter.com/zJc1XC3ORe

— Toro Rosso (@ToroRossoSpy) August 28, 2017
De 20-jarige Sean Geleal zal in Singapore, Maleisië, Amerika en Mexico de 1e vrije training voor zijn rekening nemen voor het team van Toro Rosso.
De Indonesiër rijdt momenteel zijn 2e seizoen in de Formule 2 (vorig jaar het GP2 kampioenschap). Hij staat op dit moment 17e in de stand met 3 punten. Vorig seizoen behaalde hij de 15e plaats in het GP2 kampioenschap met 24 punten en stond hij 1 keer op het podium.
Carlos Sainz of Daniil Kvyat zal dus bij de vrije trainingen aan de kant moeten blijven. Wie bij welke Grand Prix zijn stoeltje af moet staan is nog niet bekend gemaakt.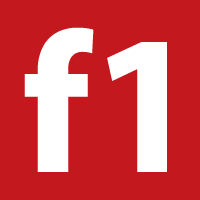 Alles weten over Formule 1 in 2022?
Hier, op GP Pits brengt Formule 1 nieuws eneen F1 Magazine F1-seizone 2021 lees je alles over de races, voorbeschouwingen, nabeschouwingen en het brekende nieuws.
Op ons gratis forum lees je alles over formule 1 en nog veel meer. Meld je gratis aan en neem deel aan discussies over de mooiste sport van de wereld!