Het is tijd voor echte Grote Prijs dit weekend. Normaal gezien zou er geen probleem mogen zijn om die ook te krijgen, maar is dat ook echt wel zo?
Als het van enkele ezelberijders afhangt alvast niet. Deze betogers blokkeerden tijdens de eerste vrije oefensessie deze voormiddag een weg naar het circuit, ongeveer 15 kilometer van Magny Cours. Ze zwaaiden met vlaggen en spandoeken, mar het is niet helemaal duidelijk waarom ze protesteerden.
Op zich is het geen probleem, zou je denken, maar als ze voortdoen, zou het verkeer in de richting van het circuit grondig verstoord kunnen geraken op zondag, waardoor het publiek moeilijk ter plaatse zal kunnen komen.
"Het lijkt erop dat ze het menen," aldus een woordvoerder van het circuit, "want als ze verderdoen en die weg blokkeren, of de andere wegen waar ze het over hebben, zal al het verkeer uit Parijs een chaos zijn."
"Deze mensen menen het en ze zijn tegen de race, ze willen het verbieden of stoppen en uit deze regio krijgen," voegde de woordvoerder toe.
Het is niet de eerste keer dat dergelijke incidenten gebeuren. Enkele jaren geleden werd de Grote Prijs al bedreigd door een blokkade van vrachtwagens.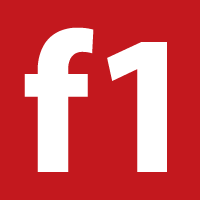 Alles weten over Formule 1 in 2022?
Hier, op GP Pits brengt Formule 1 nieuws eneen F1 Magazine F1-seizone 2021 lees je alles over de races, voorbeschouwingen, nabeschouwingen en het brekende nieuws.
Op ons gratis forum lees je alles over formule 1 en nog veel meer. Meld je gratis aan en neem deel aan discussies over de mooiste sport van de wereld!