Ron Dennis betwijfelt dat de Schotse veteraan David Coulthard nog zal racen na 2004. Hij denkt eerder dat de 32-jarige DC bij McLaren zal blijven, in een andere functie.
"Natuurlijk heeft hij een kans om dit seizoen het WK te winnen en hij kan dit seizoen nog een hoop bewijzen."
Maar Dennis twijfelt aan de speculaties dat indien DC dit jaar een goed seizoen rijdt in zijn zilvergrijze bolide, dat hij dan naar een team als Jaguar of Toyota zal gaan. Hij zou de in Twynholm geboren ster waarschuwen tegen "doing a Villeneuve" dat is: achteruitgaan op de grid na een plek bij de absolute top te hebben gehad.
"Als hij niet vooruit kan, bij ons of bij een ander team, dan zal hij stoppen, maar de beslissing heeft hij nog niet genomen. Als hij dit seizoen goed werk verzet dan ben ik er zeker van dat hij emplooi vindt, misschien bij McLaren, in een of andere vorm, in 2005…"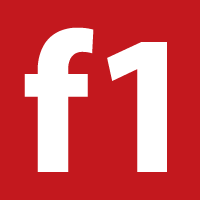 Alles weten over Formule 1 in 2022?
Hier, op GP Pits brengt Formule 1 nieuws eneen F1 Magazine F1-seizone 2021 lees je alles over de races, voorbeschouwingen, nabeschouwingen en het brekende nieuws.
Op ons gratis forum lees je alles over formule 1 en nog veel meer. Meld je gratis aan en neem deel aan discussies over de mooiste sport van de wereld!