Tijdens een speciale persconferentie op Magny Cours lieten de zeven teambazen van de Michelin teams uitschijnen dat er eind dit seizoen een speciale USGP kan komen, de extra GP zou echter niet meetellen voor het kampioenschap.
"We hebben al gezegd dat we het zouden doen als het, het huidige en zeer genereuze pakket van Michelin kan aanvullen." Zei Ron Dennis. "We kunnen enkel proberen om dingen te doen en voorstellen te maken om te laten zien dat – ook al zijn we onschuldig – we deel uitmaakten van het probleem. Het is nu aan hen om te beslissen of ze dat willen of niet."
De zeven zouden het voorstel al hebben voorgelegd aan Bernie Ecclestone, die het op zijn beurt zou voorstellen aan IMS baas Tony George.
De extra GP zou doorgaan op 23 oktober, al wordt er getwijfeld of het weer op Indianapolis niet al te veel roet in het eten zou smijten. Het is ook nog onduidelijk of de Bridgestone teams uitgenodigd zijn, of op die uitnodiging in gaan. Een unanieme beslissing zou het imago van de F1 weer kunnen opkrikken, zeker als de opbrengsten naar een goed doel zouden gaan.
Bron: Pitpass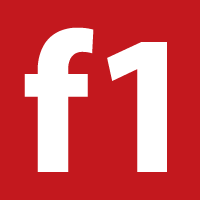 Alles weten over Formule 1 in 2022?
Hier, op GP Pits brengt Formule 1 nieuws eneen F1 Magazine F1-seizone 2021 lees je alles over de races, voorbeschouwingen, nabeschouwingen en het brekende nieuws.
Op ons gratis forum lees je alles over formule 1 en nog veel meer. Meld je gratis aan en neem deel aan discussies over de mooiste sport van de wereld!