De blessure van Montoya is ernstiger dan verwacht. Het is nog steeds onzeker of de Colombiaan er volgende week bij zal zijn als de GP van Spanje verreden wordt.
" Ik moet nog even wachten met mijn beslissing" aldus Montoya die zich momenteel in Rusland bevindt voor een promo-evenement voor een sponsor.
"Momenteel ziet het er naar uit dat ik in Spanje kan racen, maar eerst breng ik een paar dagen op de fabriek door om te kijken of ik wel comfortabel in de wagen zit "
Door zijn schouderblessure moest Montoya al de GP van Bahrein en San Marino aan zich laten voorbijgaan.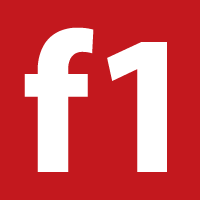 Alles weten over Formule 1 in 2022?
Hier, op GP Pits brengt Formule 1 nieuws eneen F1 Magazine F1-seizone 2021 lees je alles over de races, voorbeschouwingen, nabeschouwingen en het brekende nieuws.
Op ons gratis forum lees je alles over formule 1 en nog veel meer. Meld je gratis aan en neem deel aan discussies over de mooiste sport van de wereld!