Fernando Alonso en McLaren nemen volgend jaar deel aan de Indy 500. Verdere details over de deelname worden later bekend gemaakt.
McLaren teambaas Zak Brown is alvast heel duidelijk over de doelstelling: winnen. Deelname was een no-brainer maar er moest wel een aantal randvoorwaarden op orde zijn. Zo mag de deelname geen invloed hebben op het Formule 1- team en moeten we Fernando een auto kunnen geven waarmee hij kan winnen.
Alonso wil graag de triple crown of motorsport op zijn palmares zetten. Daarvoor is een overwinning in de Grand Prix van Monaco, 24 uren van Le Mans, en Indy 500 nodig. Alleen de Indy 500 ontbreekt nog, in 2017 nam Alonso voor het eerst deel en had toen verscheidende ronden de leiding in de race. Alleen Graham Hill wist de triple crown of motorsport op zijn naam te zetten.
Alonso rijdt ook volgend jaar WEC voor Toyota en heeft al eerder laten weten graag een heel seizoen IndyCar te willen rijden. Hier is volgend jaar nog geen sprake van. Mogelijk is de deelname van McLaren aan de Indy 500 een opmars naar een volledig seizoen Indycar in 2020.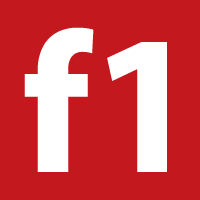 Alles weten over Formule 1 in 2022?
Hier, op GP Pits brengt Formule 1 nieuws eneen F1 Magazine F1-seizone 2021 lees je alles over de races, voorbeschouwingen, nabeschouwingen en het brekende nieuws.
Op ons gratis forum lees je alles over formule 1 en nog veel meer. Meld je gratis aan en neem deel aan discussies over de mooiste sport van de wereld!