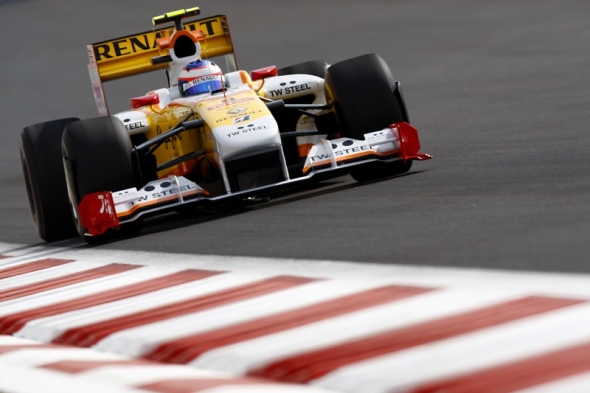 GP2 – leider Roman Grosjean wordt genoemd als opvolger van Robert Kubica. Bij Lotus Renault is het nog altijd onzeker of Kubica volgend jaar kan terugkeren in de Formule 1.
Nick Heidfeld, die momenteel Kubica, vervangt wil graag bij Lotus Renault blijven. De teambaas van Lotus Renault is echter niet te spreken over de prestaties van de Duitser, Eric Boullier zou meer zien in Grosjean.
We werken er hard aan om Grosjean in de Formule 1 te helpen, Frankrijk heeft een coureur nodig, aldus Boullier.
Boullier zou Petrov volgend sowiezo bij Lotus Renault willen houden, de Rus presteert goed en zorgt daarnaast voor veel sponsorgeld.
De situatie bij Lotus Renault is lastig, we wachten op Kubica. We weten nog steeds of hij kan terugkeren, en zo ja wanneer. We willen wachten en zien of hij terug komt., zo vervolgd Boullier.
Grosjean reed in 2009 al 7 Grand-Prix voor Renault als vervanger van Nelson Piquet. Daarin wist de 25-jarige Fransman echter geen grootste indruk te maken. Dit jaar rijdt Grosjean GP2 waarin hij momenteel het kampioenschap leidt.