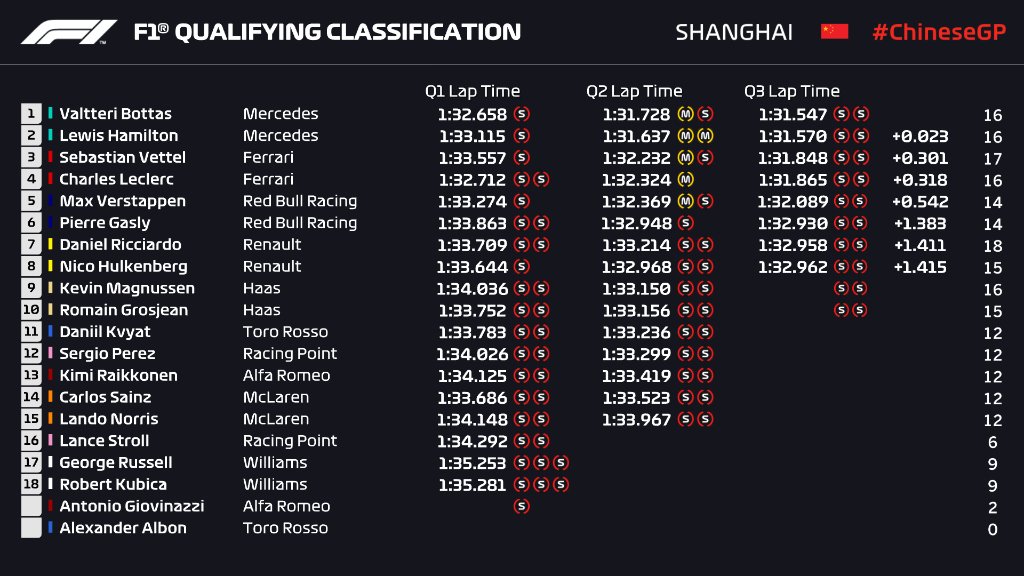 In de lange aanloop naar dit weekeinde leek het erop dat Ferrari in China de power van haar krachtbron ten gelde zou maken.
De SF90H was dermate snel gebleken op het lange rechte stuk achterop het circuit. Dus was het de verwachting dat één van de Ferrari-coureurs de pole zou pakken.
En toch ging wéér een zilvergrijze auto als snelste over de omloop.
Vermoedelijk rijdt Mercedes rond met minder downforce dan gebruikelijk.
We zijn benieuwd wat dat doet met de bandenslijtage.
Hope you have plenty of porridge before the race! pic.twitter.com/mlw8LYhoFa

— Jesse Young (@JesseYoung685) 13 april 2019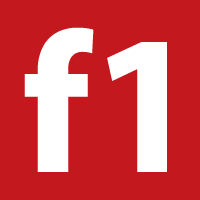 Hier, op GP Pits brengt Formule 1 nieuws eneen F1 Magazine F1-seizone 2021 lees je alles over de races, voorbeschouwingen, nabeschouwingen en het brekende nieuws.
Op ons gratis forum lees je alles over formule 1 en nog veel meer. Meld je gratis aan en neem deel aan discussies over de mooiste sport van de wereld!