Hoewel de eerste Grand Prixs van dit jaar in elk geval achter gesloten deuren gehouden zullen worden, komt er geen extra free-to-air verslaggeving van Formule 1 races. In andere sporten hebben organisaties ervoor gekozen om wedstrijden achter gesloten deuren online of op een open kanaal gratis uit te zenden. De Formule 1 houdt echter vast aan het betaalde kijken.
Wie in Nederland Formule 1 wil kijken kan terecht bij Ziggo Sport. Klanten die een kabelabonnement hebben van Ziggo kunnen de sport bekijken op het open kanaal 14. Niet Ziggo klanten moeten echter een abonnement afsluiten op Ziggo Sport Totaal, of een abonnement afsluiten op F1 TV om Formule 1 te kunnen kijken. Daar gaat dit jaar geen verandering in komen, ondanks dat de sport door het sluiten van circuits voor het publiek nog minder toegankelijk is geworden.
Ook in andere landen moet betaald worden om de Formule 1 te kunnen volgen. In Groot Brittannië mag Channel4 bijvoorbeeld alleen de Britse Grand Prix live uitzenden. De rest van het seizoen wordt in hoogtepunten uitgezonden. Wie alles live wil zien moet zich wenden tot Sky Sports F1. Formule 1 geeft overigens aan dat de wil er wel is om meer free-to-air content de wereld in te sturen, maar dat het nu eenmaal contractueel gebonden is aan uitzendgerechtigden over de hele wereld.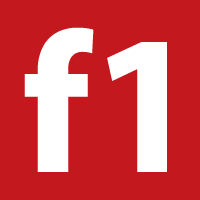 Alles weten over Formule 1 in 2022?
Hier, op GP Pits brengt Formule 1 nieuws eneen F1 Magazine F1-seizone 2021 lees je alles over de races, voorbeschouwingen, nabeschouwingen en het brekende nieuws.
Op ons gratis forum lees je alles over formule 1 en nog veel meer. Meld je gratis aan en neem deel aan discussies over de mooiste sport van de wereld!