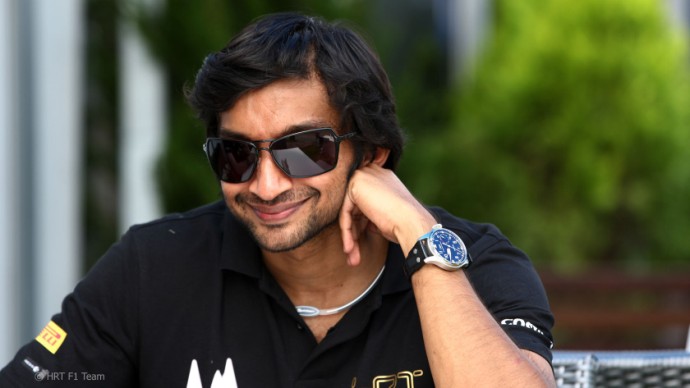 Narain Karthikeyan moet zijn loopbaan bij HRT mogelijk weer onderbreken, volgens de Times of India. De Indiase coureur zou een miljoen euro aan sponsorbudget tekort komen.
De Times of India claimt dat het nog niet meevalt om sponsors te overtuigen: optreden als persoonlijke sponsor van Karthikeyan vinden bedrijven niet zo'n probleem, maar ze willen niet met hun naam op de bolides van het achterhoedeteam staan.
Een van de weinige sponsors die wel met naam op de bolide staat is Tata.
Het Indiase staalbedrijf is al jaren een sponsor van Karthikeyan. Tata is ook eigenaar van Jaguar en laat dat bedrijf nu met Williams samenwerken op het gebied van versnellingsbakken. Daardoor kan HRT de bakken van Williams gebruiken, een deal die naar schatting vijf miljoen euro waard is. De vraag blijft of die deal voor Karthikeyan goed genoeg is om zijn stoeltje bij het team te behouden, of dat hij voor het eind van het jaar op zoek moet naar een ander 'stuurtje'.
En wat ook niet meehelpt, is het opstappen van Geof Willis als TD. De technische ontwikkelingen zouden als gevolg van diens vertrekt abrupt tot stilstand zijn gekomen. En dat is iets wat het team absoluut niet kan gebruiken in haar jacht op Marussia en Team Caterham…