De toekomst van Paul Stoddart in de Formule 1 is nog onzeker op dit moment. Na de verkoop van zijn team aan Red Bull rest nog de vraag of en hoe we Paul Stoddart nog terug zien volgend seizoen.
Vast staat al dat Stoddart niet aanblijft als teambaas, en ook niet als teamlid. Maar, Red Bull (olv Dietrich Mateschitz) laten de deur nog op een kier: het is mogelijk dat Stoddart kan blijven als adviseur.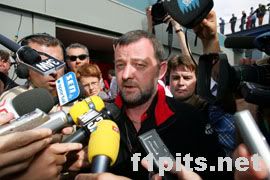 Dany Bahar, de rechterhand van Mateschitz: "Ik ben er zeker van dat we hem nodig zullen hebben. Hij zal nauw betrokken blijven bij ons team. Meer kan daar op dit moment niet over zeggen.  "
Paul Stoddart, 51, is nog niet uitgekeken op de sport, en wil nog een rol van betekenis spelen.
"Ik ga dit heel heel erg missen. Ik vind dat ik mijn werk in de Formule 1 er nog niet opzit.  Het spijtige is dat de naam Minardi waarschijnlijk na 20 jaar uit de autosport zal verdwijnen.  "
Op de vraag of Red Bull hun nieuwe team Red Bull USA zullen noemen komt steeds als antwoord dat de heren nog geen beslissing hebben genoemen.
Wie maakt er het meest kans om volgend seizoen voor het team te rijden? De namen van Antonio Liuzzi en de Amerikaan Scott Speed staan in ieder geval bovenaan de shortlist.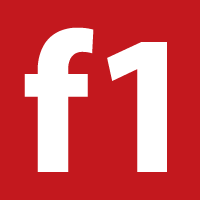 Alles weten over Formule 1 in 2022?
Hier, op GP Pits brengt Formule 1 nieuws eneen F1 Magazine F1-seizone 2021 lees je alles over de races, voorbeschouwingen, nabeschouwingen en het brekende nieuws.
Op ons gratis forum lees je alles over formule 1 en nog veel meer. Meld je gratis aan en neem deel aan discussies over de mooiste sport van de wereld!