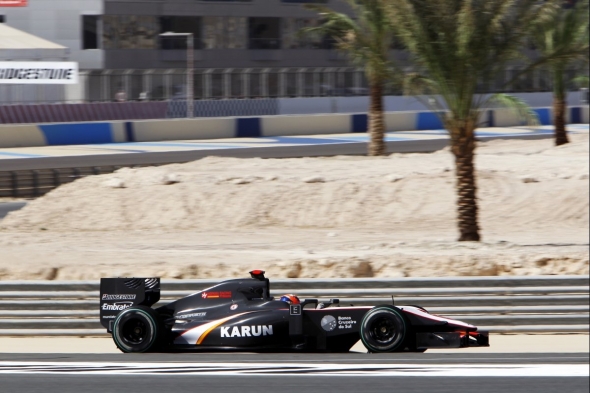 Vooralsnog staat de Grand Prix van Bahrein op de Formule 1-kalender. De race staat gepland voor 22 april, een week na de Chinese Grand Prix, maar het is nog altijd erg onrustig in de oliestaat en verschillende teams houden er dan ook rekening mee dat de race niet door zal gaan. Om zich hierop voor te bereiden, komen de teams op zaterdag in Shanghai waarschijnlijk bij elkaar om de situatie te bespreken.
Een teambaas zei "off-the-record" [anoniem] tegen The Guardian: Ik voel me vrij ongemakkelijk om naar Bahrein te gaan. We hopen allemaal dat de FIA die race van het programma haalt. De situatie in Bahrein is verbeterd, maar ze zijn er nog niet klaar voor. Het beste zou zijn om de Grand Prix aldaar uit te stellen of helemaal te schrappen.
We hopen allemaal dat de FIA de race annuleert. Wat betreft verzekeringen en reisadviezen kunnen we gaan, maar we vinden het verontrustend dat er nog elke dag dingen gebeuren.
Enkele van de wat rijkere teams [Ferrari? McLaren?] zouden naar verluidt twee tickets hebben geboekt: een om direct vanuit Shanghai terug te keren naar Europa, een ticket om vanuit China in Bahrein te komen. Het lijkt er echter op dat, mocht de race geannuleerd of uitgesteld worden, dit pas op het laatst mogelijke moment zal gebeuren.
En wie is die anonieme teambaas? Denk je het te weten? Kom dan naar ons forum, meld je gratis aan en discussieer mee!