De manager van de Schumacher broers heeft gezegd, dat Michael Schumacher pas in 2006 zal beslissen of hij al dan niet zal stoppen met racen.
Zowat iedere week krijgt de 7-voudig wereldkampioen heel wat vragen over zijn pensioen, over zijn motivatie en zijn wil om nog verder te gaan met de F1. Naar eigen zeggen beleeft Schumacher er op dit moment nog steeds enorm veel plezier aan, maar volgend jaar neemt de Duitser een beslissing over zijn toekomst.
Manager Willi Weber: " Volgend jaar rond de GP van Monaco zal Michael bekend maken of hij stopt met F1 of niet. Op een dag maakt hij een ommekeer en zegt 'Ok, het is mooi geweest, nu stop ik' maar ik denk niet dat die dag er snel zal komen.  "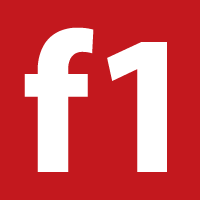 Alles weten over Formule 1 in 2022?
Hier, op GP Pits brengt Formule 1 nieuws eneen F1 Magazine F1-seizone 2021 lees je alles over de races, voorbeschouwingen, nabeschouwingen en het brekende nieuws.
Op ons gratis forum lees je alles over formule 1 en nog veel meer. Meld je gratis aan en neem deel aan discussies over de mooiste sport van de wereld!