De World Motor Sport Council heeft de racekalender voor 2017 bekend gemaakt. Erg verrassend is de kalender niet, zo zal er gereden worden op dezelfde circuits als in 2016. Wel zijn er een aantal circuits van plek op de kalender veranderd.
Ten opzichte van 2016 wisselen China en Bahrein van plek. Deze races zullen back-to-back gehouden worden. Verder is Maleisië de eerste race overzee na het Europese seizoen. Daarna zal het circus zuidwaarts gaan naar de stadstaat Singapore. De Grand Prix van Europa zal wederom in hetzelfde weekend gehouden worden als de 24 uren van Le Mans.
26 maart	Grand Prix van Australië		Albert Park Street Circuit
9 april		Grand Prix van China			Shanghai International Circuit
16 april	Grand Prix van Bahrein			Bahrain International Circuit
30 april	Grand Prix van Rusland			Sochi Autodrom
14 mei		Grand Prix van Spanje			Circuit de Barcelona-Catalunya
28 mei 		Grand Prix van Monaco			Circuit de Monaco
11 juni		Grand Prix van Canada			Circuit Gilles Villeneuve
18 juni		Grand Prix van Europa			Baku City Circuit
2 juli		Grand Prix van Oostenrijk		Red Bull Ring
9 juli		Grand Prix van Groot Brittannië 	Silverstone
23 juli		Grand Prix van Hongarije 		Hungaroring
30 juli		Grand Prix van Duitsland 		Hockenheim
27 augustus 	Grand Prix van België			Spa Francorchamps
3 september	Grand Prix van Italië 			Autodromo Nazionale Monza
17 september 	Grand Prix van Maleisië 		Sepang International Circuit
1 oktober	Grand Prix van Singapore		Marina Bay Street Circuit
8 oktober	Grand Prix van Japan 			Suzuka International Racing Course
22 oktober 	Grand Prix van de Verenigde Staten 	Circuit of the Americas
5 november 	Grand Prix van Mexico 			Autódromo Hermanos Rodríguez
12 november 	Grand Prix van Brazilië			Autódromo José Carlos Pace
26 november 	Grand Prix van Abu Dhabi		Yas Marina Circuit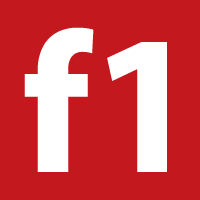 Alles weten over Formule 1 in 2022?
Hier, op GP Pits brengt Formule 1 nieuws eneen F1 Magazine F1-seizone 2021 lees je alles over de races, voorbeschouwingen, nabeschouwingen en het brekende nieuws.
Op ons gratis forum lees je alles over formule 1 en nog veel meer. Meld je gratis aan en neem deel aan discussies over de mooiste sport van de wereld!