Volgens de manager van Michael Schumacher, Willi Weber weet de Duitser tijdens zijn thuisrace zijn toekomst. Tijdens het komende raceweekend zal de Ferrari-coureur een beslissing nemen of hij al dan niet doorgaat met racen na dit seizoen. Zijn beslissing zal echter pas tijdens de Grand Prix van Italië (8-10 september) bekend gemaakt worden.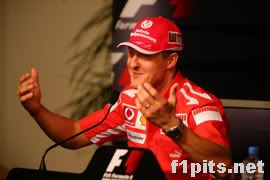 Tijdens de GP van Duitsland zal Michael de beslissing nemen of hij doorgaat na 2006 met racen. zegt Weber. De mededeling van zijn beslissing zal echter pas gedaan worden tijdens de GP van Italië. Ik werd er al 300 keer naar gevraagd op de Nürburgring en het begint me toch stilaan op de zenuwen te werken.
De beslissing kan vooral voor Felipe Massa gevolgen hebben. Als de Duitser beslist om door te gaan en Kimi Raikkonen kiest voor de Italiaanse renstal, is er voor de Braziliaan geen plaats meer. De Fin lijkt te wachten op de beslissing van Schumacher om te bepalen waar hij zal rijden na dit seizoen.
Voorlopig is het dus nog koffiedik kijken, maar Niki Lauda denkt het al te weten. De drievoudig wereldkampioen is ervan overtuigd dat de Duitser doorgaat met racen: Er is geen reden om te stoppen. Hij is in een fantastische vorm, heeft alles onder controle bij Ferrari, heeft geen rivaal en een competitieve wagen. Waarom zou je dan stoppen?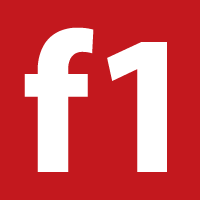 Alles weten over Formule 1 in 2022?
Hier, op GP Pits brengt Formule 1 nieuws eneen F1 Magazine F1-seizone 2021 lees je alles over de races, voorbeschouwingen, nabeschouwingen en het brekende nieuws.
Op ons gratis forum lees je alles over formule 1 en nog veel meer. Meld je gratis aan en neem deel aan discussies over de mooiste sport van de wereld!