McLaren-teambaas Ron Dennis wil dat de bolide voor 2008 zo snel mogelijk door de FIA geïnspecteerd wordt. Hij hoopt daarmee dat de naam van zijn team wordt gezuiverd wanneer blijkt dat de nieuwe wagen alleen door McLaren is ontwikkeld en ingebouwd.
Nadat de World Motor Sport Council zijn zware straf had opgelegd aan McLaren, vroeg Dennis om de wagen voor 2008 zo snel mogelijk te inspecteren. Van die inspectie zal afhangen of McLaren volgend jaar mag meedoen aan het wereldkampioenschap Formule 1. De FIA heeft namelijk laten weten dat het extra streng zal toezien op de rechtmatigheid van de bolide van McLaren voor volgend jaar, om ander andere te controleren of er geen gebruik wordt gemaakt van Ferrari-technologie.
We willen de inspectie zo snel mogelijk, het enige wat voor mij telt is de naam van het team. aldus Dennis. Eénmaal de inspectie heeft uitgewezen dat onze auto voor 2008 niets, maar dan ook helemaal niets bevat van Ferrari-technologie, wil ik dat zo snel mogelijk in de openbaarheid hebben.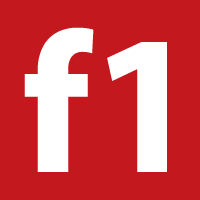 Alles weten over Formule 1 in 2022?
Hier, op GP Pits brengt Formule 1 nieuws eneen F1 Magazine F1-seizone 2021 lees je alles over de races, voorbeschouwingen, nabeschouwingen en het brekende nieuws.
Op ons gratis forum lees je alles over formule 1 en nog veel meer. Meld je gratis aan en neem deel aan discussies over de mooiste sport van de wereld!