McLaren moet voor morgenmiddag vijf uur beslissen of of het in hoger beroep gaat tegen de straf die het team opgelegd heeft gekregen in de spionagezaak. Dat heeft de FIA vandaag bekend gemaakt. Vorige week kreeg het Britse team door het World Motor Sport Council een boete van honderd miljoen dollar en werd het uitgesloten in het constructeurskampioenschap.
Teambaas Ron Dennis zei afgelopen weekend: Als we niet in beroep gaan, doen we dat omdat we deze zaak achter ons willen laten. Hopelijk begrijpen de teams dat we dit doen in in het belang van de sport.
Of McLaren al dan niet in hoger beroep gaat weten we morgen.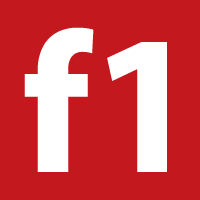 Alles weten over Formule 1 in 2022?
Hier, op GP Pits brengt Formule 1 nieuws eneen F1 Magazine F1-seizone 2021 lees je alles over de races, voorbeschouwingen, nabeschouwingen en het brekende nieuws.
Op ons gratis forum lees je alles over formule 1 en nog veel meer. Meld je gratis aan en neem deel aan discussies over de mooiste sport van de wereld!