De voorbije jaren leek je als GP2 kampioen verzekert van een zitje bij een F1 team, maar dit jaar lijkt dat niet het geval te zijn. De reeks wordt dit seizoen door een aantal mensen als zwakker dan anders beschreven, ook al omdat het moeilijk is om iemand te vinden die boven de rest uitsteekt.
Ik denk dat het vorig jaar gemakkelijker was omdat je toen Hamilton had die echt superieur was en Piquet. Legt Flavio Briatore uit. Dit jaar is alles meer gelijk, het is echt moeilijk. Ik heb dit jaar nog geen sterke winnaar gezien in de GP2.
Dat zie je ook aan de punten. Er staan drie of vier rijders quasi gelijk. We zien geen Hamilton, Piquet, Kovalainen of Rosberg. Dat gebeurt dit jaar voor het eerst. Pantano, die vroeger al F1 reed, levert goed werk maar het is niet zoals de voorbije jaren.
Leider Timo Glock heeft 11 punten voor op Lucas di Grassi. Luca Filippi volgt dan op 17 punten. Er zijn nog twee ontmoetingen en vier races te gaan. Dit weekend nog in Francorchamps en eind deze maand sluit de race in Valencia het seizoen af.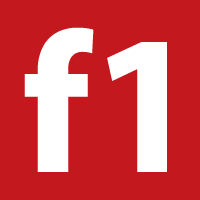 Alles weten over Formule 1 in 2022?
Hier, op GP Pits brengt Formule 1 nieuws eneen F1 Magazine F1-seizone 2021 lees je alles over de races, voorbeschouwingen, nabeschouwingen en het brekende nieuws.
Op ons gratis forum lees je alles over formule 1 en nog veel meer. Meld je gratis aan en neem deel aan discussies over de mooiste sport van de wereld!