Sir Bernie Ecclestone is een blij man. Ondanks alle kritieken die er ontstaan omtrent het nieuwe reglement is de kleine Brit er blij mee. Vandaag meldde het Formule 1-opperhoofd dat hij vindt dat het nieuwe systeem goed werkt en dat hij zal blijven als grote baas.
"De banken hebben meer macht dan ik," vertelde Ecclestone aan de Engelse zender ITV op de startgrid. "Maar ik weet niet of dat veel betekent of dat ik opgevolgd word. Ik bestuur het hier nog steeds, ik ben nog in goeie conditie en ik blijf tot dat ik onslagen word." Ecclestones bedrijf SLEC is onlangs door drie Duitse banken overgenomen en die controleren nu het Formula One Management, na de FIA het hoofdbestuur van de Formule 1.
Over het nieuwe systeem, onder andere de laatste kwalificatie op zondagochtend, wou hij het volgende kwijt: "Het ziet er naar uit dat we het eindelijk goed voor elkaar hebben en dat dit is wat het publiek wil."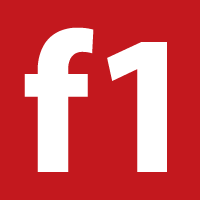 Alles weten over Formule 1 in 2022?
Hier, op GP Pits brengt Formule 1 nieuws eneen F1 Magazine F1-seizone 2021 lees je alles over de races, voorbeschouwingen, nabeschouwingen en het brekende nieuws.
Op ons gratis forum lees je alles over formule 1 en nog veel meer. Meld je gratis aan en neem deel aan discussies over de mooiste sport van de wereld!