BMW zal volgende week een beslissing nemen op de vraag of ze verder gaan met Williams of in zee gaan met Sauber.  Frank Williams zei in Indianapolis dat hij volgend jaar misschien moet betalen voor een motor, maar dat hij nog wacht op het antwoord van BMW.
Hij ontkent wel dat er door een mogelijk vertrek van de Duitsers er ontslagen zullen vallen. "We zitten nog steeds goed."
Peter Sauber ontkent alvast niet dat Mario Theissen binnenkort de grote baas is in Hinwil
"Het is niet mijn intentie om het team te verkopen, maar het is belangrijk om alles op het juiste moment te doen."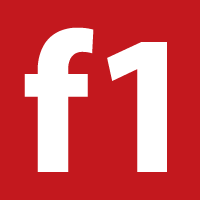 Alles weten over Formule 1 in 2022?
Hier, op GP Pits brengt Formule 1 nieuws eneen F1 Magazine F1-seizone 2021 lees je alles over de races, voorbeschouwingen, nabeschouwingen en het brekende nieuws.
Op ons gratis forum lees je alles over formule 1 en nog veel meer. Meld je gratis aan en neem deel aan discussies over de mooiste sport van de wereld!