Dat BAR-Honda er slecht voor staat is intussen wel al opgemerkt. In de eerste drie races vallen ze uit, dan halen ze eindelijk een podium en dreigen ze die te verliezen omdat hun wagen te licht is bevonden, met zelfs een uitsluiting van het hele seizoen tot mogelijk gevolg. Niet alleen de FIA heeft zicht tegen het Brits-Amerikaans team gekeerd, ook Formule 1-opperhoofd Bernie Ecclestone vind alleen een boete niet genoeg. De 74-jarige Brit durft wel eens vergevingsgezind optreden maar zal hier geen medelijden hebben, zo zegt hij zelf. "Als je dat kan doen, waarom geeft een team in het begin van het seizoen dan geen teken? Vergeijk het met een cheque: ik schrijf in het begin van het seizoen een cheque en als ik betrapt wordt, betaal ik de cheque uit. Er zijn zoveel mogelijkheden dat je kan doen. Ik stel voor dat als ze niet uit het kampioenschap worden gezet, dat ze dan geen punten kunnen halen voor het team of voor de coureur. Of misschien dat de behaalde punten worden ingetrokken.
Met de informatie die beschikbaar is, moet je je voornemen dat ze schuldig zullen worden bevonden," gaat hij verder. "Er is altijd een reden voor zulke dingen, het is nooit een vergissing. Als ze zeiden dat ze een probleem hadden en een bepaald onderdeel nodig hadden om dat probleem te verhelpen, dan moesten ze maar naar de FIA gaan."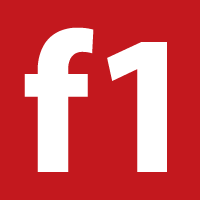 Alles weten over Formule 1 in 2022?
Hier, op GP Pits brengt Formule 1 nieuws eneen F1 Magazine F1-seizone 2021 lees je alles over de races, voorbeschouwingen, nabeschouwingen en het brekende nieuws.
Op ons gratis forum lees je alles over formule 1 en nog veel meer. Meld je gratis aan en neem deel aan discussies over de mooiste sport van de wereld!