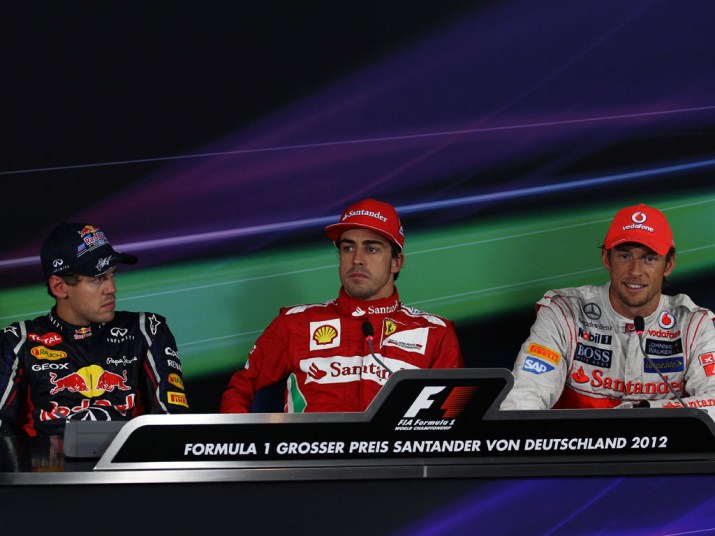 In de aanloop naar de Grote Prijs van Hongarije is het reglement gewijzigd. Er is waarschijnlijk meer gedoe buiten de auto dan in de auto., liet Vettel weten tegenover ESPNF1.
Wat in Hockenheim op de auto zat was gekozen bij dat circuit, omdat we dachten dat het daar het snelste zou zijn. Het ligt hiet iets anders, maar het is moeilijk het verschil aan te duiden. Het is moeilijk om twee tienden te zeggen, een halve tiende of niks, want we kunnen het niet meten.
Volgens Vettel hebben alle teams geprobeerd om een weg te vinden om rond het verbod op geblazen diffusers heen te werken. Als je kijkt naar de auto's van dit jaar kun je zien dat ze heel anders zijn dan vorig jaar op het gebied van het reglement en de manier waarom je gedwongen wordt de uitlaat op een bepaalde plek te hebben.
Gezien wat mensen proberen te bereiken is het ergens gelijk aan vorig jaar, iedereen probeert zijn best te doen. Het zal niet zo zijn dat de auto ineens niet meer werkt, ik ben er vrij zeker van dat er niks veranderd is.
Voorlopig reden de RBR's rond P8/P10 in de VT van vandaag. Morgen moet blijken in het hoeverre men 'verstoppertje' heeft gespeeld en of de door de FIA afgedwongen wijzigingen inderdaad een effect hebben op de huidige prestatie's van de Red Bull's.