Paul Stoddart heeft zijn collega's met aandrang gevraagd om te vergaderen over het vertrek van Ford uit de F1. Volgens de teambaas van Minardi zou de GP van China een perfecte mogelijkheid bieden om het met elkaar te hebben over de toekomst van de sport.
Als er niet snel een oplossing wordt gevonden voor het motorenprobleem van Jordan en Minardi zullen beide teams meer moeten betalen voor hun krachtbron. De kans bestaat dan dat beide teams ook de handdoek in de ring moeten gooien en dat hun rivalen dan een derde wagen moeten inzetten om het verplichte aantal wagens te bereiken.
Stoddart zei tegen News of the world dat het vrij tekenend is voor de problemen van de F1 wanneer de tweede grootste autofabrikant ter wereld zich moet terugtrekken uit de sport.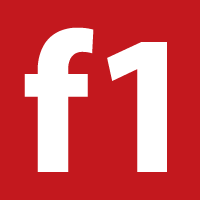 Alles weten over Formule 1 in 2022?
Hier, op GP Pits brengt Formule 1 nieuws eneen F1 Magazine F1-seizone 2021 lees je alles over de races, voorbeschouwingen, nabeschouwingen en het brekende nieuws.
Op ons gratis forum lees je alles over formule 1 en nog veel meer. Meld je gratis aan en neem deel aan discussies over de mooiste sport van de wereld!