Pin a tail on this Bull! 😉 The #RB13 to run in all its 'fin'ery at the #SpanishGP 👌🇪🇸 #F1 pic.twitter.com/zkhcj5ZQGv

— Red Bull Racing (@redbullracing) 10 mei 2017
Het team van Max Verstappen heeft dan toch een -in hun ogen- nuttige functie gevonden voor de haaienvin.
De Oostenrijkers waren vanaf het begin tegen het extra stuk plaatwerk, maar nu hebben ze van een nood een deugd gemaakt?
De Formule 1-teams hebben vanaf dit weekend de verplichting opgelegd gekregen om duidelijk zichtbaar te maken wie in welke auto rijdt. Red Bull zet daarom het startnummer van de coureur groot op de haaienvin.
Verder heeft de rode stier op de motorkap eindelijk zijn staart terug welk doorloopt over de haaienvin.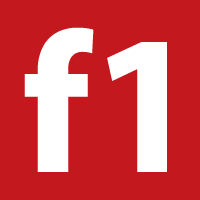 Alles weten over Formule 1 in 2022?
Hier, op GP Pits brengt Formule 1 nieuws eneen F1 Magazine F1-seizone 2021 lees je alles over de races, voorbeschouwingen, nabeschouwingen en het brekende nieuws.
Op ons gratis forum lees je alles over formule 1 en nog veel meer. Meld je gratis aan en neem deel aan discussies over de mooiste sport van de wereld!