Vandaag sloten Red Bull en Minardi een akkoord over een aankoop van de aandelen van het Minardi team vanaf 1 november 2005. Daardoor zal de energiedrank gigant met twee teams deelnemen aan het seizoen van 2006.
Het tweede team zal een "Rookie Team" worden en zal onafhankelijk optreden van Red Bull Racing. Ze zullen het dus tegen elkaar opnemen. Volgens een mededeling van het team zijn er drie redenen om met een tweede team deel te nemen.
Red Bull heeft meer getalenteerde rijders onder contract dan het cockpits heeft. Er zijn dus maar twee oplossingen: ze onderbrengen bij andere teams of het aantal beschikbare eigen cockpits vergroten. Na lang beraad koos Red Bull voor de tweede optie.
Als we kijken naar de huidige staat van de Formule1 vinden we dat we een tweede team nodig hebben om onze investering te onderhouden en eigen inkomen voor te brengen zodat we ons zelf kunnen financieren.
Door deze aankoop heeft Red Bull nu een tweede stem bij beslissingen over de toekomst van de Formule1.
Op dit moment zijn er nog geen naam, management of rijders bekend gemaakt.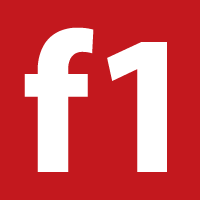 Alles weten over Formule 1 in 2022?
Hier, op GP Pits brengt Formule 1 nieuws eneen F1 Magazine F1-seizone 2021 lees je alles over de races, voorbeschouwingen, nabeschouwingen en het brekende nieuws.
Op ons gratis forum lees je alles over formule 1 en nog veel meer. Meld je gratis aan en neem deel aan discussies over de mooiste sport van de wereld!