📰 @BrendonHartley will race for us at the next round of the #F1 World Championship, the #USGP in Austin 🇺🇸🙌

Read more on https://t.co/1bR6GCr5pb pic.twitter.com/mb6n8EHJ2N

— Toro Rosso (@ToroRossoSpy) 13 oktober 2017
Uit het oog is niet per së uit het hart voor Red Bull Racing.
Ik [FR] had eerder al geopperd dat Red Bull wel eens zou kunnen stunten, maar een Brendon Hartley was zeker niet in mijn hoofd opgekomen.
Brendon Hartley is nu de verrassende keus voor de andere auto. De Nieuw-Zeelander maakte voorheen deel uit van het talentpool, maar werd al in 2009 de deur uit gegooid. Brendon was nog wel zo kien om zijn sponsorcontract met de energiedrankjesfabrikant warm te houden.
Daarna volgde een omzwerving via allerlei raceklasses, waarna Brendon uiteindelijk Porsche fabrieksrijder werd en dit jaar in de LMP1 Porsche Le Mans won.
We hebben het dus niet over een 'rondjesrijder'. Hartley kan zeker rijden en krijgt nu op zijn 27ste eindelijk een Formule 1-debuut.
Leuk weetje: Hartley is de eerste Nieuws Zeelander na Mike Thackwell in 1984 die de F1 mag starten.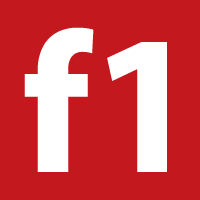 Alles weten over Formule 1 in 2022?
Hier, op GP Pits brengt Formule 1 nieuws eneen F1 Magazine F1-seizone 2021 lees je alles over de races, voorbeschouwingen, nabeschouwingen en het brekende nieuws.
Op ons gratis forum lees je alles over formule 1 en nog veel meer. Meld je gratis aan en neem deel aan discussies over de mooiste sport van de wereld!