Eén voorspelling uit mijn overzicht voor seizoen 2018 is alvast uitgekomen. De dames die de borden mogen vasthouden zullen niet meer terugkeren op de grid.
Seksistisch, rolbevestigend en minderwaardig. Dat waren de "meningen" van de buitenwacht, waaronder feministen.
Gek genoeg had niemand de dames in kwestie zelf iets gevraagd?
Sean Bratches, commercieel directeur van de Formule 1, verklaart: Hoewel de grid girls al tientallen jaren deel uitmaken van de F1, vinden wij dat dit gebruik niet in lijn staat met onze merkwaarden en dat het in strijd is met de maatschappelijke normen van tegenwoordig. We geloven niet dat dit gebruik relevant is voor onze fans.
Dus het Amerikaanse Liberty Media, waar in elke pauze van een basketbal- of American Football wedstrijd een hele blik cheerleaders wordt opengetrokken, meent dat een grid girl de rol van de vrouw (in het algemeen) negatief bejegend?
De grid girl kent een lange geschiedenis dat terug gaat tot de jaren 1960, toen Japanse raceteams hostesses inzette ter promotie. Dat evolueerde tot de grid girl van nu.
De meningen over het schrappen van de Grid Girls zijn verdeeld, zo blijkt ook op social media.
"Essentially we've all been made redundant"

Part-time 'grid girl' Charlotte Gash on the decision by #F1 to stop using 'walk-on grid girls'.@TherealNihal @SJBretty pic.twitter.com/7bmvtglwO2

— BBC Radio 5 live (@bbc5live) 31 januari 2018
Jos Verstappen was lucky to meet her before the end #gridgirls pic.twitter.com/4DMuH3l6Of

— Rosee Sounalet (@girldelire) 31 januari 2018
Adriana Galisteu was a Shell publicity girl at the Brazilian GP when she met Ayrton Senna. pic.twitter.com/bXCxaG3soV

— Parc Fermé (@PFF1) 31 januari 2018
Pleased to see they've axed #gridgirls in F1. It was never right or fair. It was totally sexist, and ageist – all those young girls doing it. No chance for older men like me. I'm available as a Grid Man, if anyone is asking. Happy to wear tight shorts too…

— David Videcette (@DavidVidecette) 31 januari 2018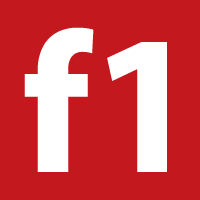 Alles weten over Formule 1 in 2022?
Hier, op GP Pits brengt Formule 1 nieuws eneen F1 Magazine F1-seizone 2021 lees je alles over de races, voorbeschouwingen, nabeschouwingen en het brekende nieuws.
Op ons gratis forum lees je alles over formule 1 en nog veel meer. Meld je gratis aan en neem deel aan discussies over de mooiste sport van de wereld!