Het weekend is nog niet begonnen of de pech achtervolgt Nico Rosberg al. De 21-jarige Duitser krijgt een tien-plaatsen-penalty toegewezen omdat Williams verplicht is zijn motor van in Indianapolis te vervangen. Het is nog niet duidelijk of het probleem al dateert van twee weken geleden. Rosberg finishte negende en laatste in de Grand Prix van USA, zijn gebrek aan snelheid zou een gevolg kunnen zijn geweest van de problemen met de Ford-Cosworth-motor.
Het goeie nieuws daarentegen is dat Rosberg nu gebruik kan maken van de nieuwste versie van de motor, de Ford-Cosworth V8 Series-6.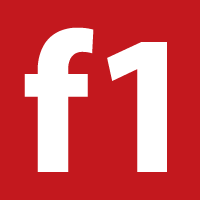 Alles weten over Formule 1 in 2022?
Hier, op GP Pits brengt Formule 1 nieuws eneen F1 Magazine F1-seizone 2021 lees je alles over de races, voorbeschouwingen, nabeschouwingen en het brekende nieuws.
Op ons gratis forum lees je alles over formule 1 en nog veel meer. Meld je gratis aan en neem deel aan discussies over de mooiste sport van de wereld!