Kamui Kobayashi is volgend jaar de test -en reservecoureur van Toyota. Dat heeft de Japanse renstal vrijdagochtend bekend gemaakt. De 21- jarige Japanner maakte al deel uit van het 'Toyota Young Drivers Programma' en is de opvolger van Franck Montagny, die het team uit Keulen, na één jaar verlaat.
Kobayashi reed afgelopen seizoen in de Formule 3 Euroseries. Hij werd vierde in het eindklassement met een overwinning achter zijn naam. Een jaar eerder werd hij uitgeroepen tot 'Rookie of the year'.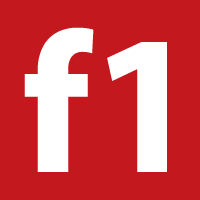 Alles weten over Formule 1 in 2022?
Hier, op GP Pits brengt Formule 1 nieuws eneen F1 Magazine F1-seizone 2021 lees je alles over de races, voorbeschouwingen, nabeschouwingen en het brekende nieuws.
Op ons gratis forum lees je alles over formule 1 en nog veel meer. Meld je gratis aan en neem deel aan discussies over de mooiste sport van de wereld!