Vanmorgen werd er vanuit Maranello een nieuwe versnellingsbak verstuurd naar Bahrein voor de Ferrari van Rubens Barrichello, en die kwam zoals verwacht niet op tijd aan. Daarom reed hij rond met dezelfde, maar gerepareerde, bak als gisteren.
Ross Brawn zei dat de fout gevonden was en dat Ferrari met het team van Sid Watkins heeft gesproken of ze de nieuwe versnellingsbak mochten gebruiken. De wagens staan nu namelijk in het gesloten wagenpark, maar omdat het om een identieke versie gaat mag Ferrari morgen de nieuwe bak plaatsen.
Het probleem toont wel aan dat de betrouwbaarheid van de F2005 nog niet op punt staat, en dat er zoals verwacht nog altijd problemen zijn met vervangingsonderdelen.
"Het was een risico, maar ik kan me niet herinneren of we ooit al een versnellingsbak hebben moeten vervangen." Zei Brawn.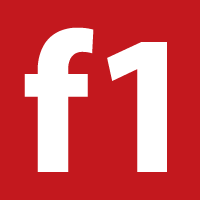 Alles weten over Formule 1 in 2022?
Hier, op GP Pits brengt Formule 1 nieuws eneen F1 Magazine F1-seizone 2021 lees je alles over de races, voorbeschouwingen, nabeschouwingen en het brekende nieuws.
Op ons gratis forum lees je alles over formule 1 en nog veel meer. Meld je gratis aan en neem deel aan discussies over de mooiste sport van de wereld!