MichelinDe wagens die keer op keer de snelste tijden neerzetten veranderen van dag tot dag. Het kan McLaren zijn, soms Renault en zelfs Sauber, maar er is slechts 1 band die constant bovenaan te vinden is: Michelin.
Door de nieuwe regelgeving moeten bandenconstructeurs er voor zorgen dat hun producten het een race kunnen volhouden, maar zacht genoeg zijn om goede tijden neer te zetten zonder dat er korreling op de banden komt. Vorig jaar had Michelin hier meer last van dan Bridgestone, maar nu lijkt het alsof het tij gekeerd is.
"Het lijkt erop dat met een nieuwe en beetje hardere band we daar minder last van hebben." Zei Pierre Dupasquier tegen een Frans automagazine. "Maar, dat is enkel mijn persoonlijk idee. Al lijkt Bridgestone dit nu ontdekt te hebben, iets waar ze vorig jaar niet van wisten!"
Dupasquier's gedacht kan verklaren waarom Ferrari zo'n slechte rondetijden neerzet tijdens 1 lap. Maar de langere stints van de rode wagens zijn dan weer veel beter dan die van de andere teams.
"Ze hebben een snelle eerste ronde, worden dan slechter en verliezen een seconde tijdens de tweede en derde ronde. En daarna komt de prestatie terug. De toekomst zal uitwijzen of deze situatie zo blijft of niet. Maar omdat wij de hardheid van onze band ietsje verhoogden hebben we nu nog amper last van korreling."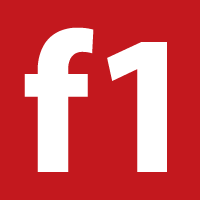 Alles weten over Formule 1 in 2022?
Hier, op GP Pits brengt Formule 1 nieuws eneen F1 Magazine F1-seizone 2021 lees je alles over de races, voorbeschouwingen, nabeschouwingen en het brekende nieuws.
Op ons gratis forum lees je alles over formule 1 en nog veel meer. Meld je gratis aan en neem deel aan discussies over de mooiste sport van de wereld!