In een mededeling probeert Michelin de zwarte piet door te schuiven naar de FIA. Volgens de bandenfabrikant had die maar moeten akkoord gaan met de voorstellen die ze maakten.
"Michelin betreurt de afloop van de GP van de Verenigde Staten, zowel voor het publiek, de rijders en de teams.
Michelin excuseert zich dat de banden die het meebracht voor de vrije trainingen en de kwalificatie niet geschikt waren voor gebruik tijdens de race dit weekend, maar de veiligheid van de rijders is een prioriteit. Michelin zal zijn positie daarover niet veranderen, of we nu spreken over banden voor competitie of andere doeleinden.
Het is spijtig dat onze voorstellen die we in samenspraak met onze partners hebben gemaakt niet zijn aanvaard. Als dit wel was gebeurt, hadden we de veiligheid van de rijders kunnen garanderen waardoor onze teams een toegevoegde waarde hadden kunnen bieden aan het publiek.
Michelin wil zijn zeven partner teams bedanken voor de nauwe samenwerking, voor de voorstellen die ze maakten aan de FIA en om ons advies te respecteren.
Michelin zal het onderzoek naar de oorzaak van de beide klapbanden bij Toyota verder zetten."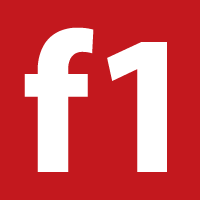 Alles weten over Formule 1 in 2022?
Hier, op GP Pits brengt Formule 1 nieuws eneen F1 Magazine F1-seizone 2021 lees je alles over de races, voorbeschouwingen, nabeschouwingen en het brekende nieuws.
Op ons gratis forum lees je alles over formule 1 en nog veel meer. Meld je gratis aan en neem deel aan discussies over de mooiste sport van de wereld!