Red Bull's Dr. Helmut Marko heeft in een interview met Auto Sport und Bild laten weten dat Max Verstappen in bepaalde situatie te veel wil en dat hij moet leren om ook toe te kunnen geven.
Volgens Marko stelde Verstappen zich in Azerbeidzjan zelf voorop in plaats van het teambelang: We hebben de punten als team hard nodig. Vanaf nu moet het anders.
Max wil te veel, zet zichzelf teveel onder druk. Hij moet ook leren om toe te kunnen geven. Nu in het bijzonder, want hij komt nu te vaak in bepaalde situaties terecht. Het valt hem zwaar, maar hij ziet het nu wel in. Max weet nu dat bij een volgend voorval de schuld bij hem in de schoenen geschoven zal worden. Of hij nu schuldig is of niet. De volgende keer moet hij nog beter nadenken in een zelfde situatie. En in het uiterste geval moet hij dan maar liever toegeven met het oog op de punten.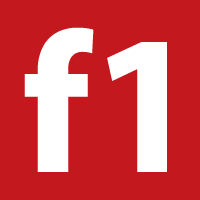 Alles weten over Formule 1 in 2022?
Hier, op GP Pits brengt Formule 1 nieuws eneen F1 Magazine F1-seizone 2021 lees je alles over de races, voorbeschouwingen, nabeschouwingen en het brekende nieuws.
Op ons gratis forum lees je alles over formule 1 en nog veel meer. Meld je gratis aan en neem deel aan discussies over de mooiste sport van de wereld!