Jaguar rijder Christian Klien is door de lezers van het magazine F1 racing verkozen tot rookie van het jaar.
Klien maakte dit seizoen zijn debuut, mede dankzij de steun van RedBull. Hij eindigde zesde in Spa-francorchamps en slaagde erin om zijn teamgenoot Mark Webber 4 maal te snel af te zijn in de kwalificatie.
De Oostenrijker heeft nog steeds geen zitje voor volgend seizoen. Veel zal afhangen of Jaguar al dan niet verkocht raakt, anders ziet het er naar uit dat Klien op zoek moet gaan naar een testzitje of moet uitkijken naar een andere raceklasse.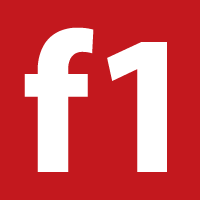 Alles weten over Formule 1 in 2022?
Hier, op GP Pits brengt Formule 1 nieuws eneen F1 Magazine F1-seizone 2021 lees je alles over de races, voorbeschouwingen, nabeschouwingen en het brekende nieuws.
Op ons gratis forum lees je alles over formule 1 en nog veel meer. Meld je gratis aan en neem deel aan discussies over de mooiste sport van de wereld!