Kimi Räikkönen zal zo zijn bedenkingen hebben na de race in China.
Speelt 'The Iceman' weer de tweede viool en wordt hij na drie Grands Prix al opgegeven ten faveure van Sebastian Vettel? In Shanghai leek er daarop.
Raikkonen werd bij de start nog weggedrukt door Vettel en later in de race gebruikt om Bottas af te remmen, waardoor Sebastian Vettel alsnog kon aanhaken.
Na de Safety Car-situatie veranderde alles en reed Raikkonen op verse banden alsnog naar het podium terwijl Vettel na de touche met Verstappen zich terug zag op P8.
Of Kimi is aan zijn laatste jaar bezig bij de Italianen of de Fin vindt dit alles normaal en acceptabel om zo vroeg al in dienst van zijn 'vriend' te rijden. We zijn benieuwd hoe dit zal ontwikkelen gedurende seizoen.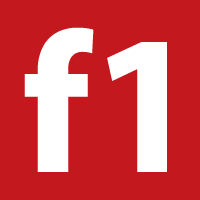 Alles weten over Formule 1 in 2022?
Hier, op GP Pits brengt Formule 1 nieuws eneen F1 Magazine F1-seizone 2021 lees je alles over de races, voorbeschouwingen, nabeschouwingen en het brekende nieuws.
Op ons gratis forum lees je alles over formule 1 en nog veel meer. Meld je gratis aan en neem deel aan discussies over de mooiste sport van de wereld!