Het leek erop dat Vandoorne zijn ervaren teamgenoot en oud-kampioen Fernando Alonso zou verslaan voor de deelname aan Q3 voor de Japanse Grand Prix..
Maar op het nippertje wist de Spanjaard zijn jongere collega terug te verwijzen.
Maar de Vlaming vindt dat juist helemaal niet erg. Sowieso moest zijn teamgenoot een gridstraf inlossen, wat hem een ideale situatie oplevert.
Het is eigenlijk een ideaal scenario voor mij om de Q3 niet te doen., aldus Vandoorne voor de camera van het Britse Sky. Nu kan ik op een nieuw setje banden starten en toch in de top-tien starten.
Suzuka is zwaar voor de banden, dus de Belg heeft zeker een voordeel ten opzichte van de overige mannen in de top tien.
Maar McLaren moet nog even puzzelen of het één of twee stops maakt. Het is niet zo duidelijk of een of twee pitstops de beste keuze is. Hopelijk speelt dat in ons voordeel., zo houd Vandoorne een slag om de arm.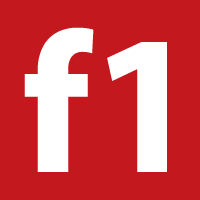 Alles weten over Formule 1 in 2022?
Hier, op GP Pits brengt Formule 1 nieuws eneen F1 Magazine F1-seizone 2021 lees je alles over de races, voorbeschouwingen, nabeschouwingen en het brekende nieuws.
Op ons gratis forum lees je alles over formule 1 en nog veel meer. Meld je gratis aan en neem deel aan discussies over de mooiste sport van de wereld!